Creative Engagements Across the US/Mexico Border
by Emilia Yang and Rogelio Lopez
⁄⁄⁄⁄⁄⁄⁄⁄⁄⁄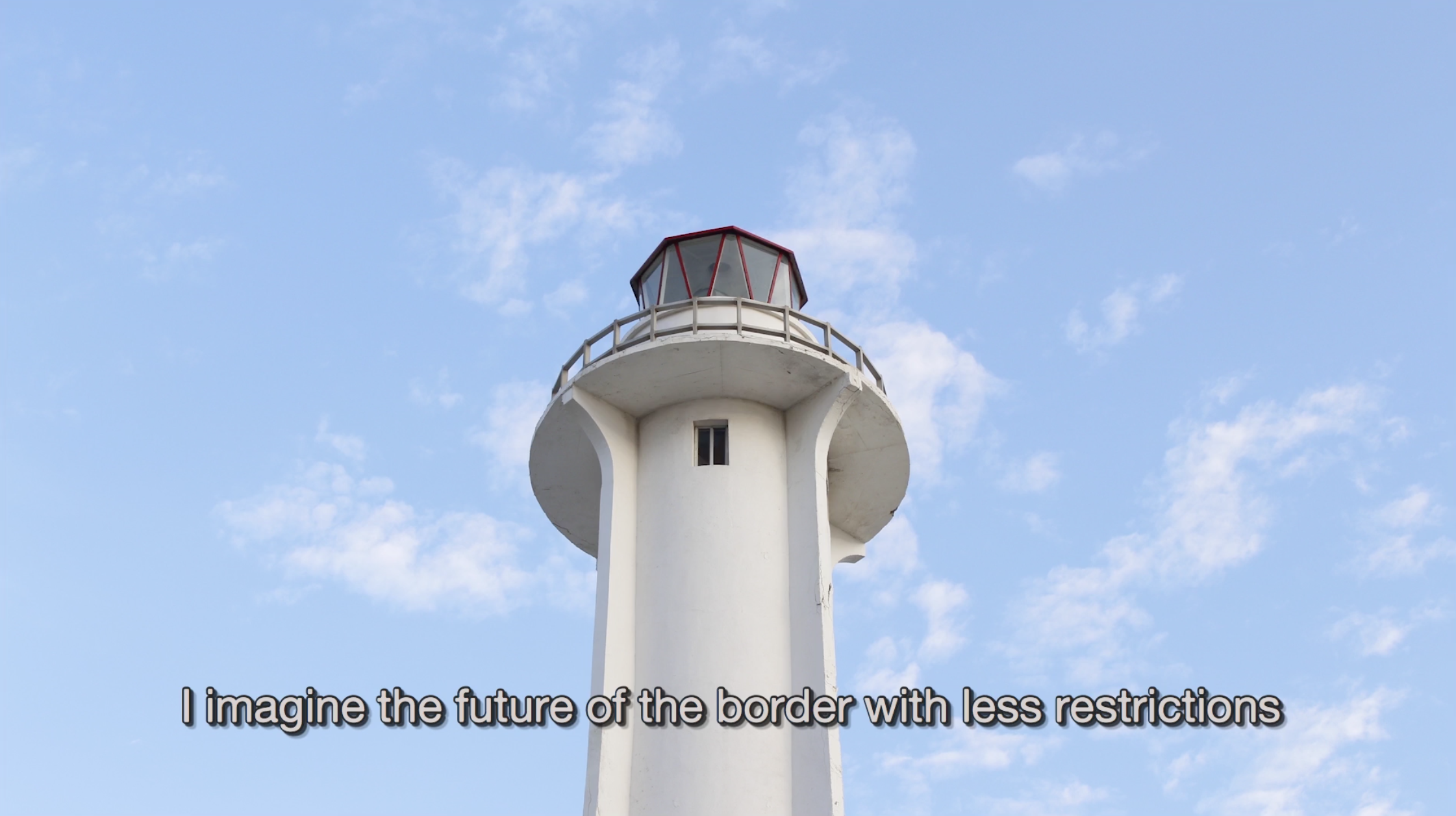 (view project site: Unbordered Imaginaries)
Postcards from/at Donde Rebotan Los Sueños* is an installation and a web project composed of an assemblage of multimedia content, exploring border experiences between Tijuana and San Diego. Each component explores how border communities and project collaborators feel this division, becoming a multi-voiced mosaic of ways to live and consider border violence. Opening up intersubjective exchanges through encounters, the project provides space for community responses to and alternative imaginations of a landscape of images, ideas, and stories about the border wall.
Challenging the border wall's divisiveness, Civic Paths Research Group from University of Southern California partnered with students from Iberoamericana University in Tijuana, Mexico to document life along the border and create a binational dialogue about the wall's impact on the imagination. Our Tijuana partners photographed the often overlooked: casual life along the border, artisans catering to cross-border traffic, and Haitian refugees forging community despite displacement. This powerful imagery served as the substance for an international dialogue when shared with communities in San Diego, California.
The photographs were presented as "postcards" to people at Friendship Park in San Diego, facilitating discussions about their experiences living along "the wall." Civic Paths used these exchanges to document stories about what the border symbolizes. One photograph in particular evoked strong emotions, showing the wall with a powerful graffiti message: "Aquí es donde rebotan los sueños/This is where dreams hit the wall." This message was used to frame and introduce the "civic imagination," a concept used to guide our dialogue and to facilitate a speculative space for the border, teasing out aspirations and fears for the future.
In collaboration with: Andrea Alarcon, Linda Artola, Luciana Chamorro, Viviana Bernal, TJ Billard, Elsa Alejandra del Callejo, Ana Luz Duarte, Yomna Elsayed, Brooklyne Gipson, Henry Jenkins, Sara Jiménez, Molly Jones, Rogelio Alejandro López, Pablo Martínez Zárate, Miguel Parro, Gabriel Peters-Lazaro, Paola Saracho, Sangita Shresthova, Gustavo Vargas, Emilia Yang, Sulafa Zidani.