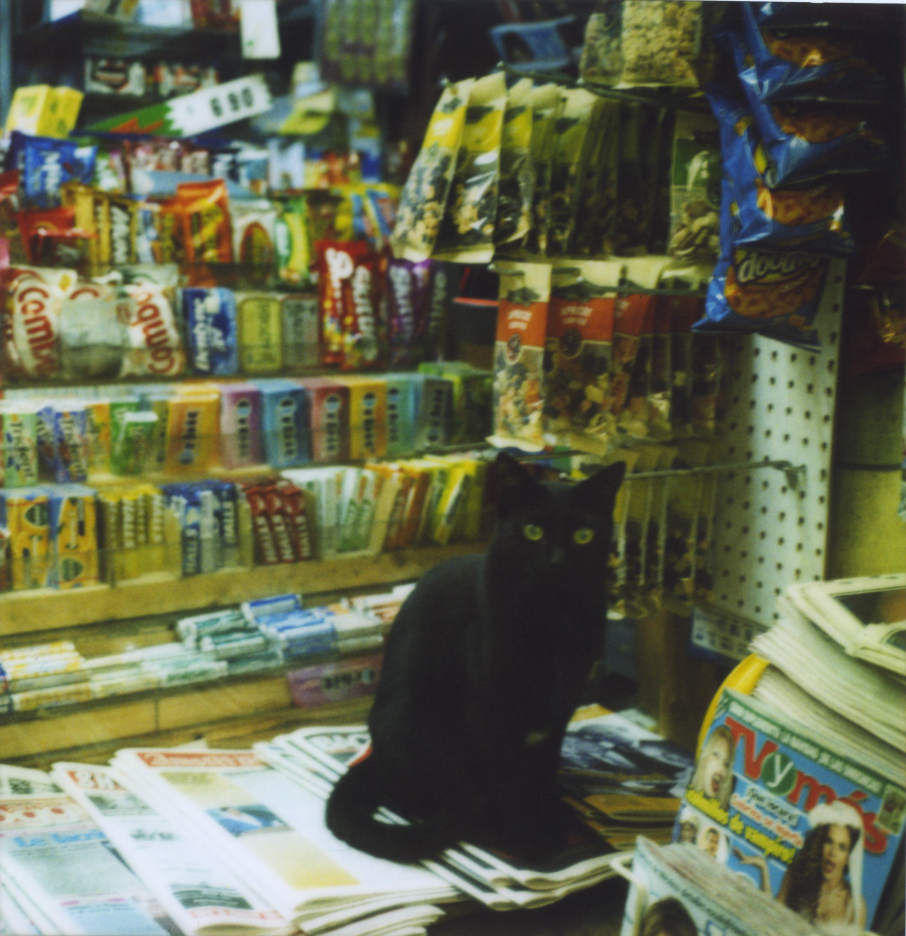 By Jem Cohen
In the last years of her life, Deanna had hopes to make a film of her own relating to newsstands. I don't know many details or how far she got with the project. I do know that she sensed in these humble establishments an idea and an ideal: the newsstand as a gathering of voices, an always-changing station from which varied points of view might tumble forth. In other words, she saw this unassuming street architecture as an outpost of democratic plurality. Her interest was also born out of concerns regarding the diminishment of journalism in general and print in particular. As bastions of "street life," newsstands also connected to Deanna's longtime interest in street-based documentary traditions, ie. the "city symphony."
Newsstands in New York City had been threatened with increasing standardization and control under recent administrations, and many disappeared, so Deanna may have felt some urgency to document them. I don't know if she was planning to contend directly with the broader debasement of civil dialogue and concurrent attacks on journalism that have accompanied the rise of Trump, but I suspect she might have.
Of course, the film would have been a difficult undertaking given her health issues and her extraordinary ongoing commitment not only to her current classes at the New School, but to many generations of students she had taken under her wing in the past. As noted, I don't know how far she got, only that she was hoping to investigate, to make connections. Deanna, after all, was eternally curious, a woman of remarkable enthusiasm, and one of the least jaded people I've ever met.
As a small tribute, I've gathered together some of my Polaroid photographs of NYC newsstands gathered over the years.